Public art (2022)
Public art for Bell box mural project, Toronto, 2022
This mural drawing was commissioned by Bell box murals and is located at 5 Maxwell Street, North York, M3H 5A9, ON.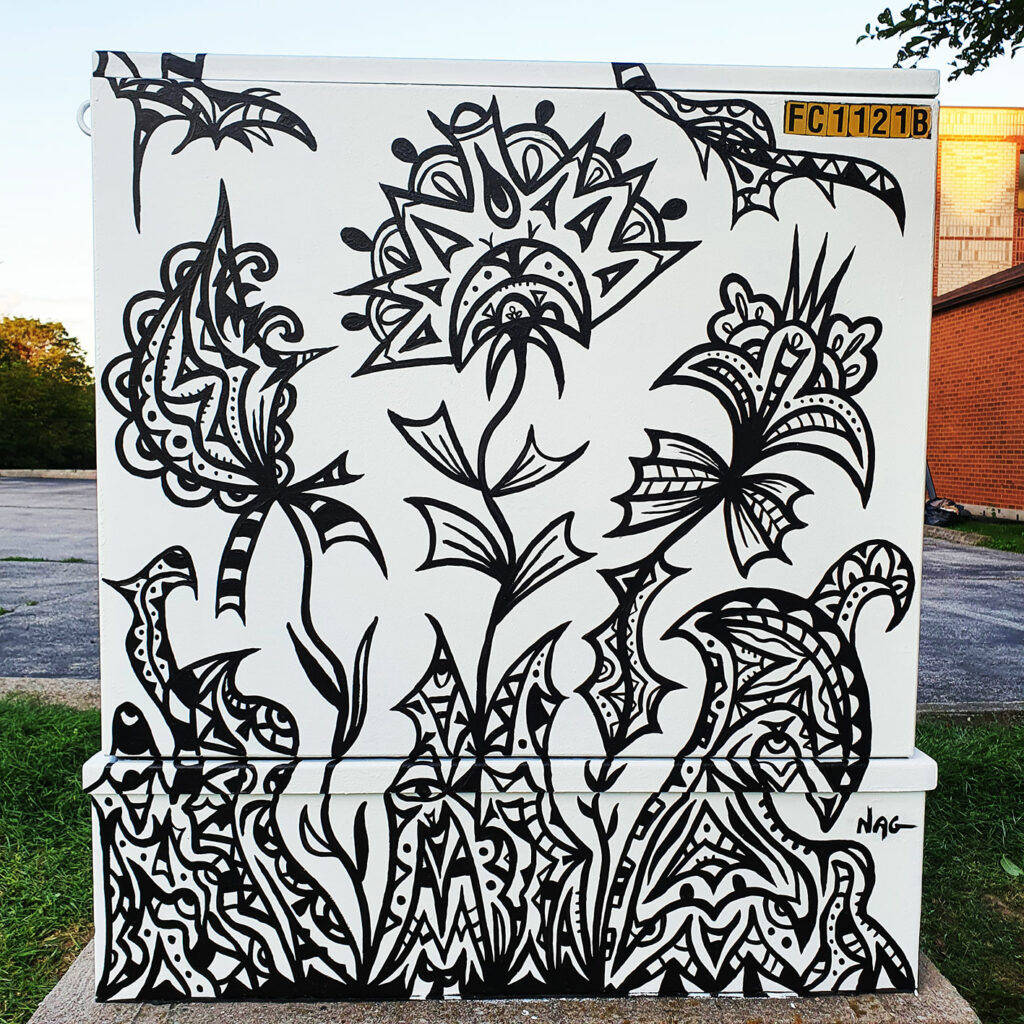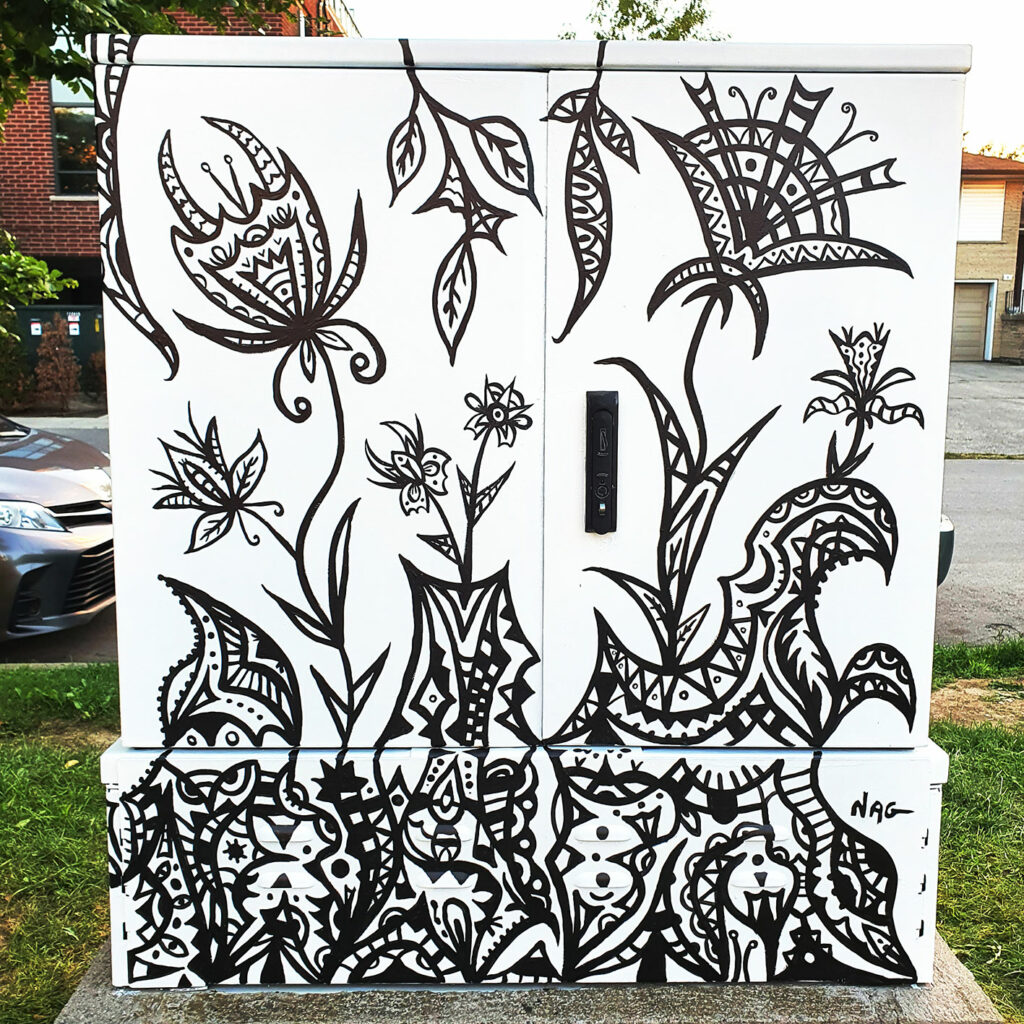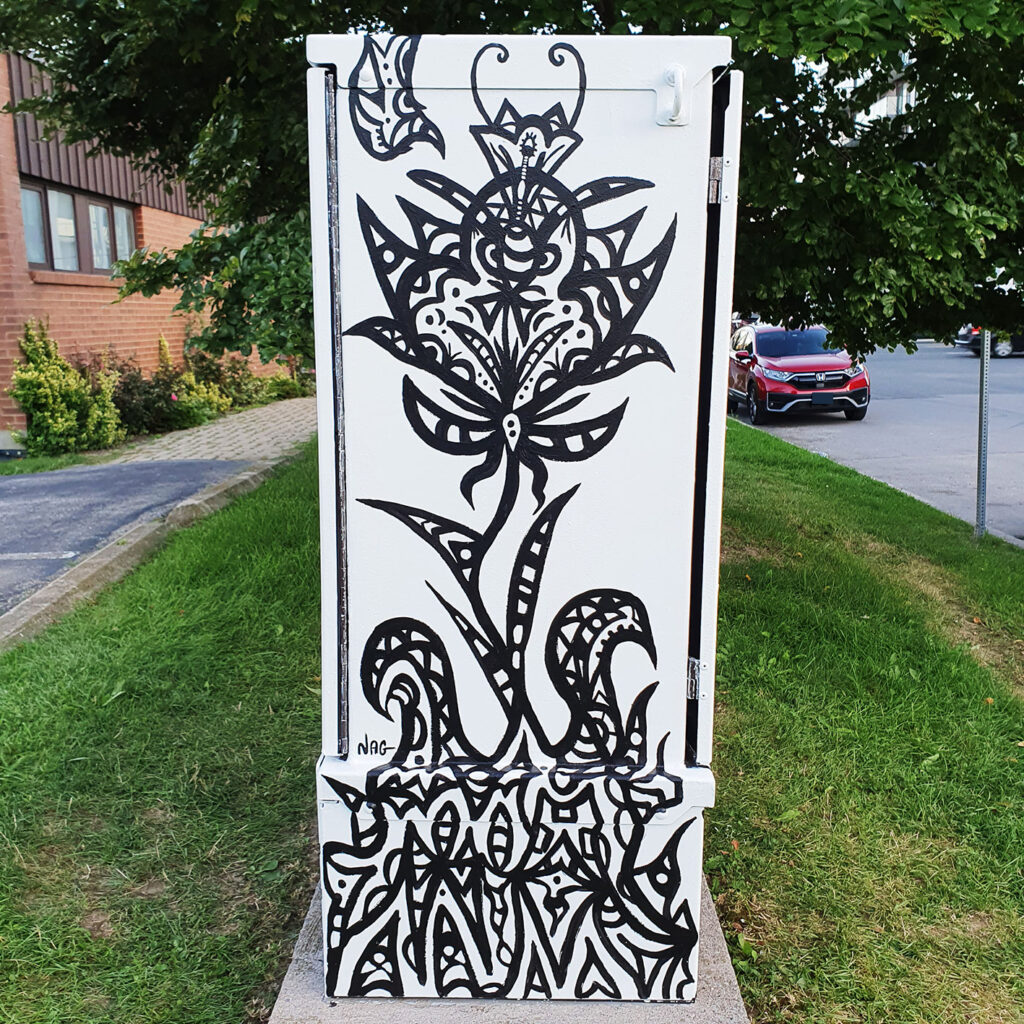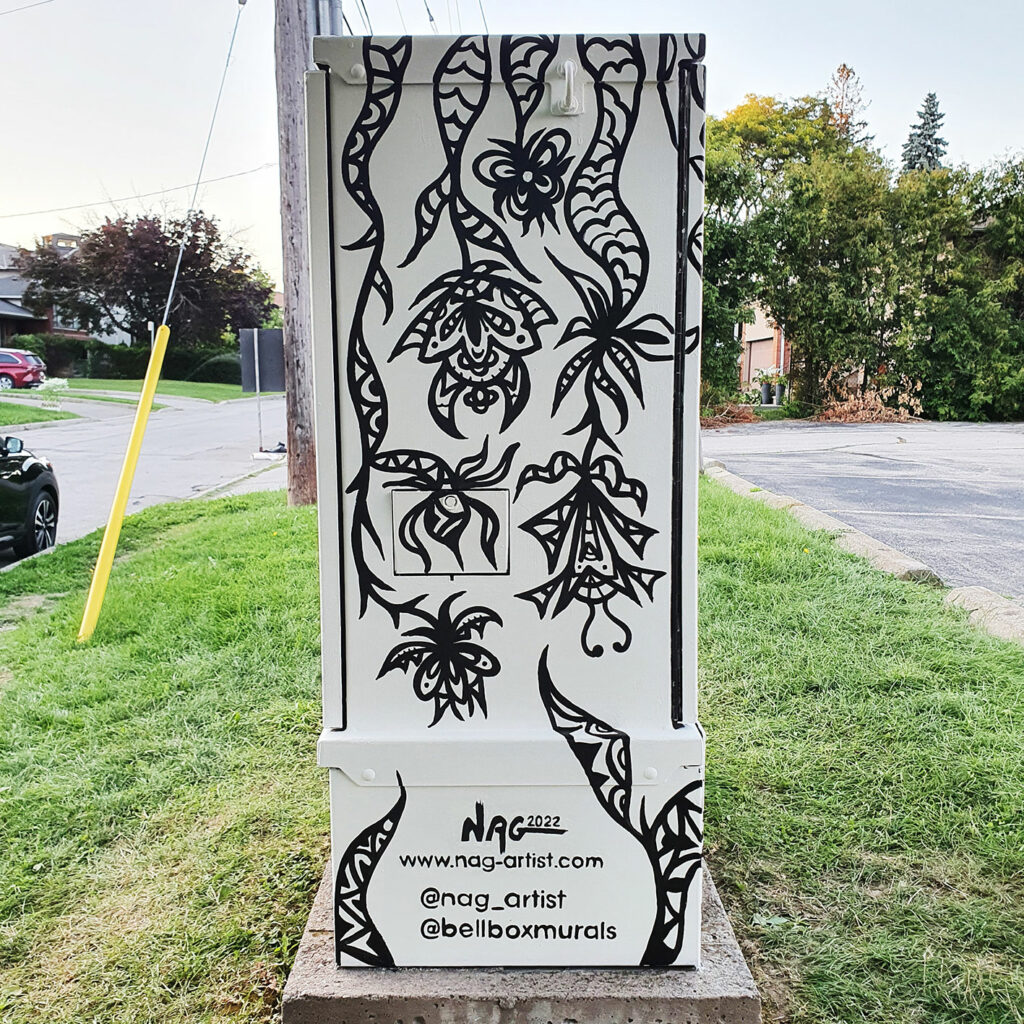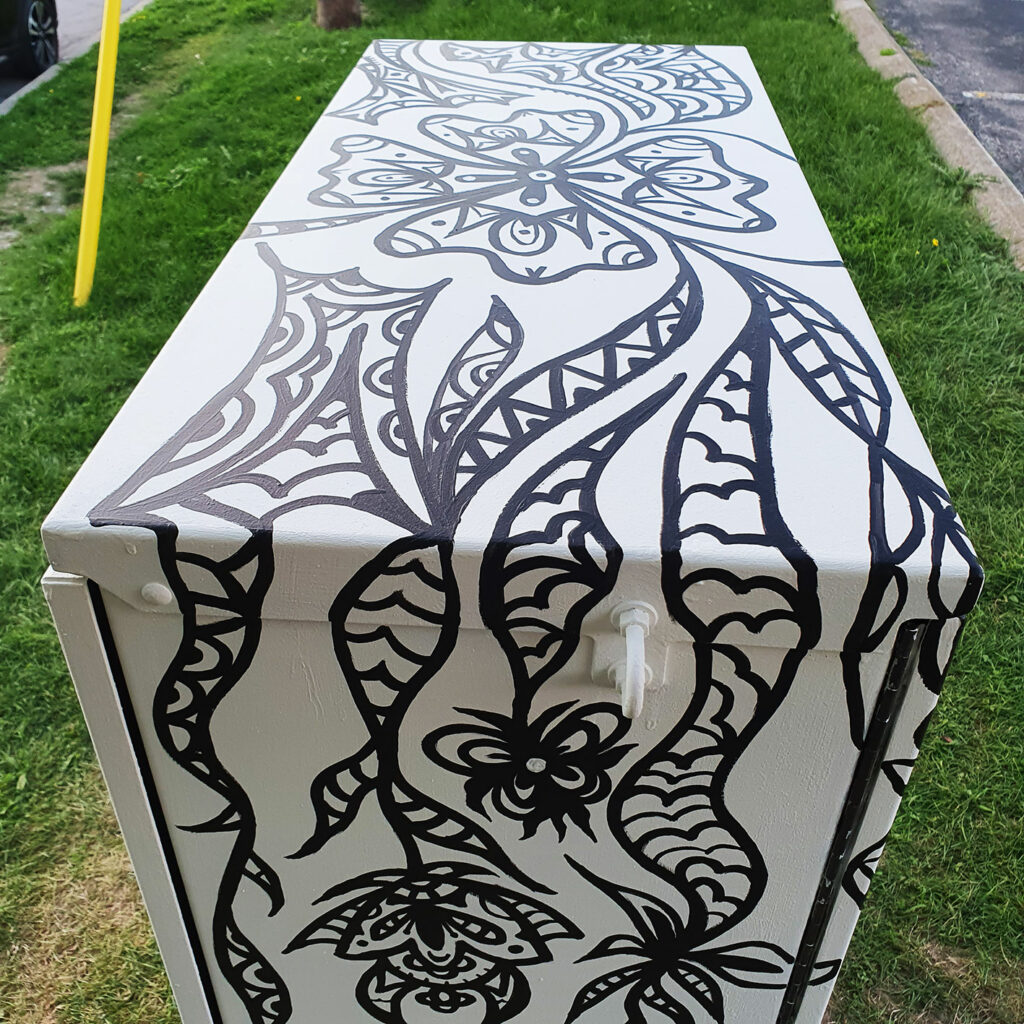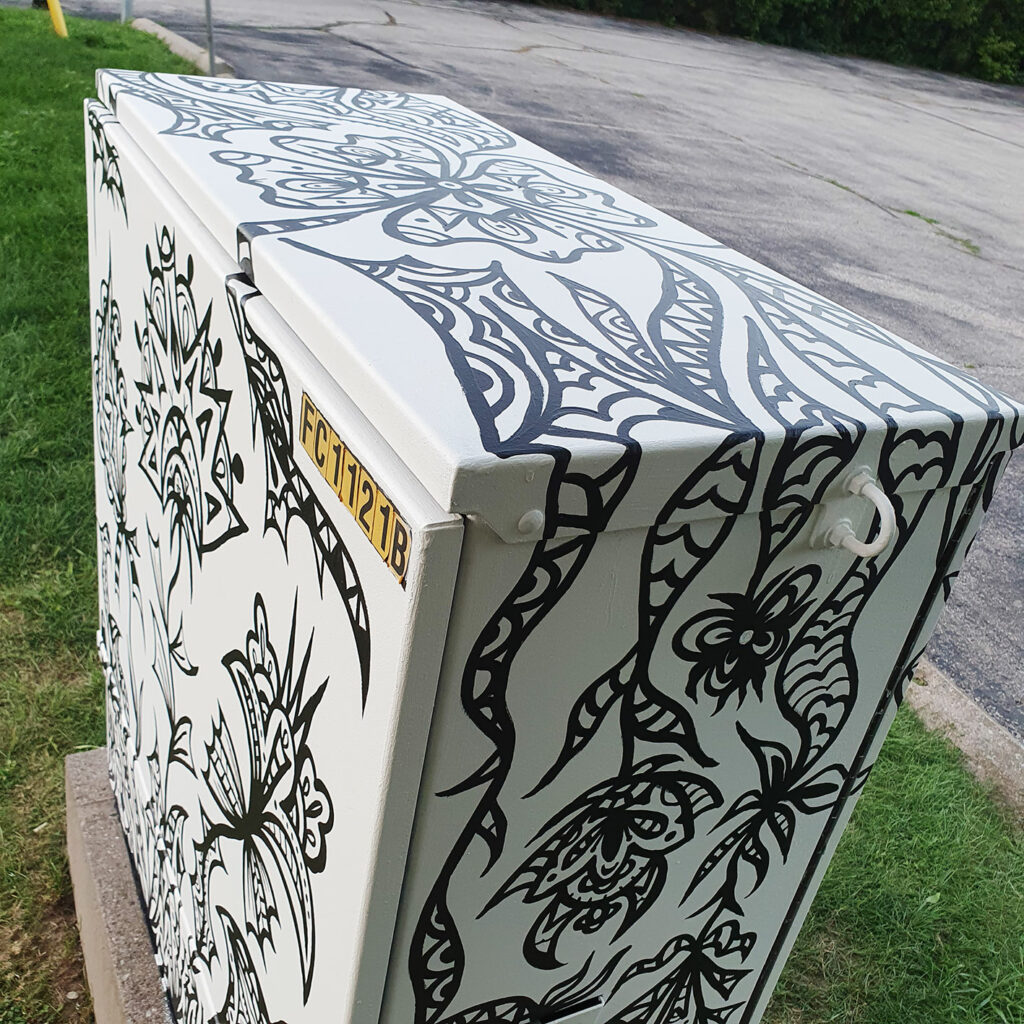 ---
Community engaged mural, York Region Arts Council and Sharon Temple, Sharon, 2022
This work is a collaborative community art piece commissioned by the Sharon Temple Museum Society and the York Region Art Council's Local Pairings project.
Divided into four areas inspired by the architecture of the Sharon Temple, the design captures the four core virtues of the Children of Peace: love, hope, faith and charity, as well as the history and heritage of the surrounding communities.
Visitors are asked to pick up a marker and participate in this cooperative piece of art by colouring in sections of the design and by using the open areas and the pillars to share their translations of Love, Hope, Faith, and Charity.
This is a collaborative artwork by Naghmeh Ghasem zadeh and Aitak Sorahitalab.
The first and the third panel from the left are Naghmeh's designs, the second and the fourth panel from the left are Aitak's designs.