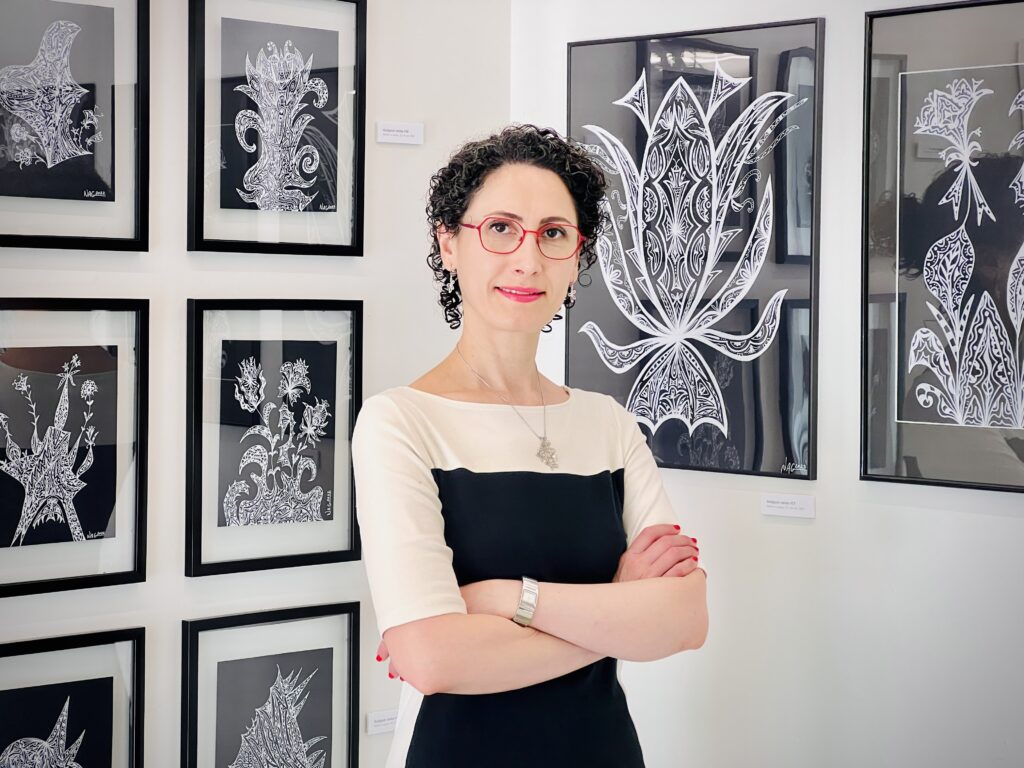 Naghmeh Ghasemzadeh, aka NAG, is a Toronto-based multi-disciplinary French-Canadian artist born in Iran.
After leaving Iran, she studied Visual Arts and New Media at the Université de Paris 8, France and later completed a MA from the Université du Québec à Chicoutimi, Canada. Since then, she has developed her artistic practice and has participated in numerous group exhibitions from 2009 to 2017 in France. In 2018, following a 6-month residency, she had a solo exhibition in France, showcasing works of installation, video projection, sound, mixed media and photography. After moving to Canada in 2019, she exhibited as part of the Artists In The Library program at Toronto Public Library North York and in 2022, she designed a community engaged mural project for the York Region Arts Council and the Sharon Temple.
In her work she examines her own stories of immigration, cultural assimilation and uprootedness. These ideas intersect with women's rights, gender equality and resilience. She expresses such subjects through fragmented materials and narratives that depict her endeavor to find an imaginary link between events, beings, belongings and destinies, by assembling materials that don't usually fit together. She questions frantic consumption, accumulation and purpose by giving new life to outdated and broken things. Organic drawings and materials, medical or industrial waste are assembled in mixed media and installations, creating strange living organisms that reflect her quest to find a place and community to which she'll finally belong.
Her video and sound installations also contribute to those narratives, showcasing the notion of physical and psychological resilience through juxtaposition, animation, loops, superposition and visual effects.